Marketing
How to choose hosting for your website
Creating a website requires not only an attractive name and excellent content, but also a stable virtual "residence". Hosting acts as such a "home"
Creating a website requires not only an attractive name and excellent content, but also a stable virtual "residence". Hosting acts as such a "home". Just as you shouldn't build a house on unstable ground, you shouldn't create a website on unreliable hosting. This guide will help you navigate the maze of options available and tell you the most important aspects you need to weigh to make an informed choice.
Consider this guide as a roadmap for choosing the right hosting service. Each topic you consider is a critical component to the overall functionality of your site and, as a result, its ultimate success. We've covered everything from guaranteed uptime to hidden price traps.
Determine your requirements in advance
Choosing a hosting provider starts with understanding the nature of the site you are going to create. Different endeavors require different hosting solutions. For example, a simple blog may not require the same level of resources as an online store. For the former, virtual hosting is quite suitable, which involves sharing server space between several sites.
Conversely, for e-commerce businesses or large corporations, options such as a virtual private server (VPS) or even a purely dedicated server can be considered. These options provide expanded resources, enhanced security, and greater autonomy in server management. So before moving forward, get familiar with the needs of your project.
Assessing the traffic level
The volume of traffic significantly affects the choice of hosting type. For modest websites with 500 to 1,000 visitors per day, shared hosting is usually sufficient. Shared hosting is often the most budget-friendly option, but has limitations in performance and data transfer capabilities.
For portals with significantly higher traffic (for example, 10,000 visitors per day), a VPS or dedicated server is indispensable. These solutions have more powerful server resources, which allows for uninterrupted operation of the site even during periods of high traffic. Essentially, you are investing in a larger portion of the server's resource pool, gaining a performance advantage over shared hosting.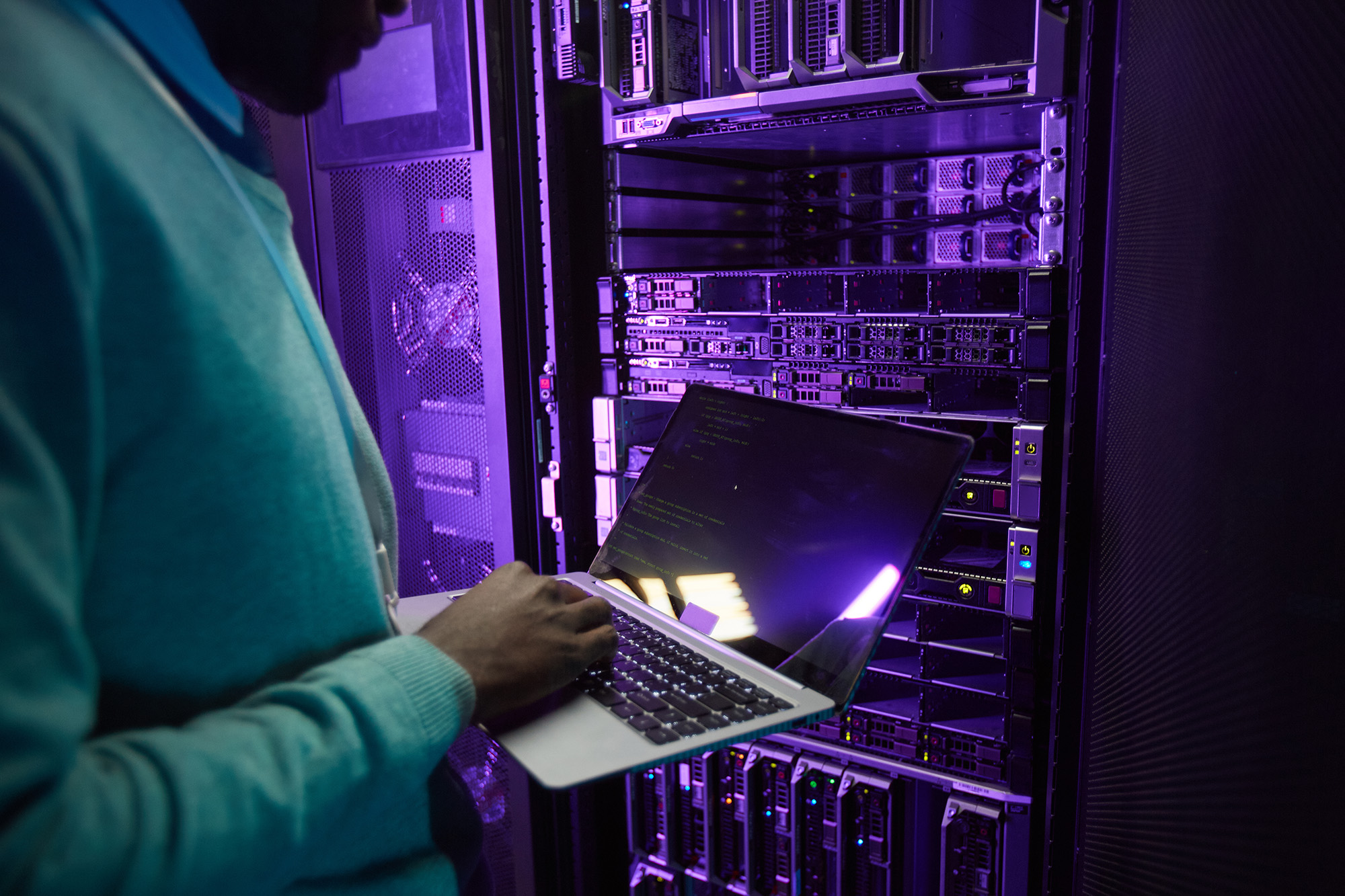 Uptime Guarantee: Ensuring continuous availability
Uptime is one of the key points when choosing a hosting partner. After all, if your website is unavailable, this means lost opportunities and lost income. A competent hosting service will usually offer an uptime guarantee of at least 99.9%, and some companies are even willing to guarantee 99.99%.
While hosting companies can easily claim such numbers, actually delivering on them is a different matter.Always back up these promises by reviewing reviews from trusted third-party experts. Keep in mind that a 99.9% uptime rate equates to approximately 8.76 hours of unavailability per year, so even small percentage variations make a big difference.
Data Storage Quotas
When choosing storage space, you should consider both your current needs and potential expansion. Blogs and portfolio sites often require less than 1 GB of disk space. However, complex platforms such as online stores with a huge number of product images may require more than 10 GB.
Underestimating storage needs can result in additional costs as exceeding the storage ceiling incurs additional charges. Many hosting services offer scalable plans that allow you to increase your storage as your site grows. This adaptability can be very important as your site evolves.
Data transfer speed
Nobody likes a broken website. According to Google research, 53% of mobile device users leave a website that takes more than three seconds to load. Website speed not only plays a key role in attracting users, but also affects its placement in search engines. Bandwidth refers to the amount of data a site can transmit to its audience, and increased bandwidth correlates with faster loading times.
It's a fine line between expected traffic and the amount of data transferred. If you're running a content-heavy site, such as a video streaming service, you'll need a high-bandwidth package. Most well-known hosting companies offer plans with unlimited or non-fixed bandwidth, so your portal will not be limited by speed.
Customer Service Availability
24/7 customer support is a requirement, not a luxury. Problems extend beyond normal business hours and often require immediate resolution. Some hosting providers offer 24/7 support but are limited to email or live chat.
An ideal provider should have various means of support, including telephone support. An efficient and responsive support team will not only ease your concerns but also provide you with peace of mind. Before making your final choice, read customer reviews that focus on the quality of support.
SSL Certification: Protecting User Information
Security should never be trivial, especially if your site collects personal data from users. SSL certificates encrypt the information sent between the user and the server, making it difficult for unauthorized access.Sites that don't have SSL are also flagged as "not secure" by Google, which can turn off potential visitors.
Many hosting providers include a free SSL certificate in their offerings. Choosing a hosting provider that provides this option will save you from additional costs and difficulties associated with purchasing a certificate yourself. It also simplifies the certificate installation process because you don't have to enter it manually.
Expandable
Starting small does not mean staying small. As your site grows, your hosting requirements will change. The exceptional hosting provider offers a range of plans that allow you to easily scale your resources. If you start with shared hosting, you can later upgrade to a VPS or dedicated server.
High-end hosting provides a smooth transition from one tariff plan to another with minimal downtime and without the need for manual site migration. Scalability is not just an additional attribute, it is necessary for developing a long-term strategy.
Domain restrictions
Your first website may be just the tip of the iceberg. If you plan to run multiple sites, take a close look at the number of domains your hosting plan allows. Some providers offer plans that cover only one domain, while others allow you to use multiple domains under one account.
Even if hosting with multiple domains is not in your immediate plans, having this option in the future may save you from having to change providers. This is especially useful for companies planning to introduce multiple products or campaigns using dedicated sites.
Real costs beyond introductory offers
Initial prices can be misleading. Many hosting providers lure new customers with low entry fees and then significantly increase their prices upon contract renewal. For example, a starting price of $3.95 per month can rise to $9.95 when you renew your contract.
Consider these fluctuations when evaluating hosting providers. Always read the fine print carefully to understand the total cost of ownership, including not only subscription rates, but also additional charges such as installation costs or overage fees.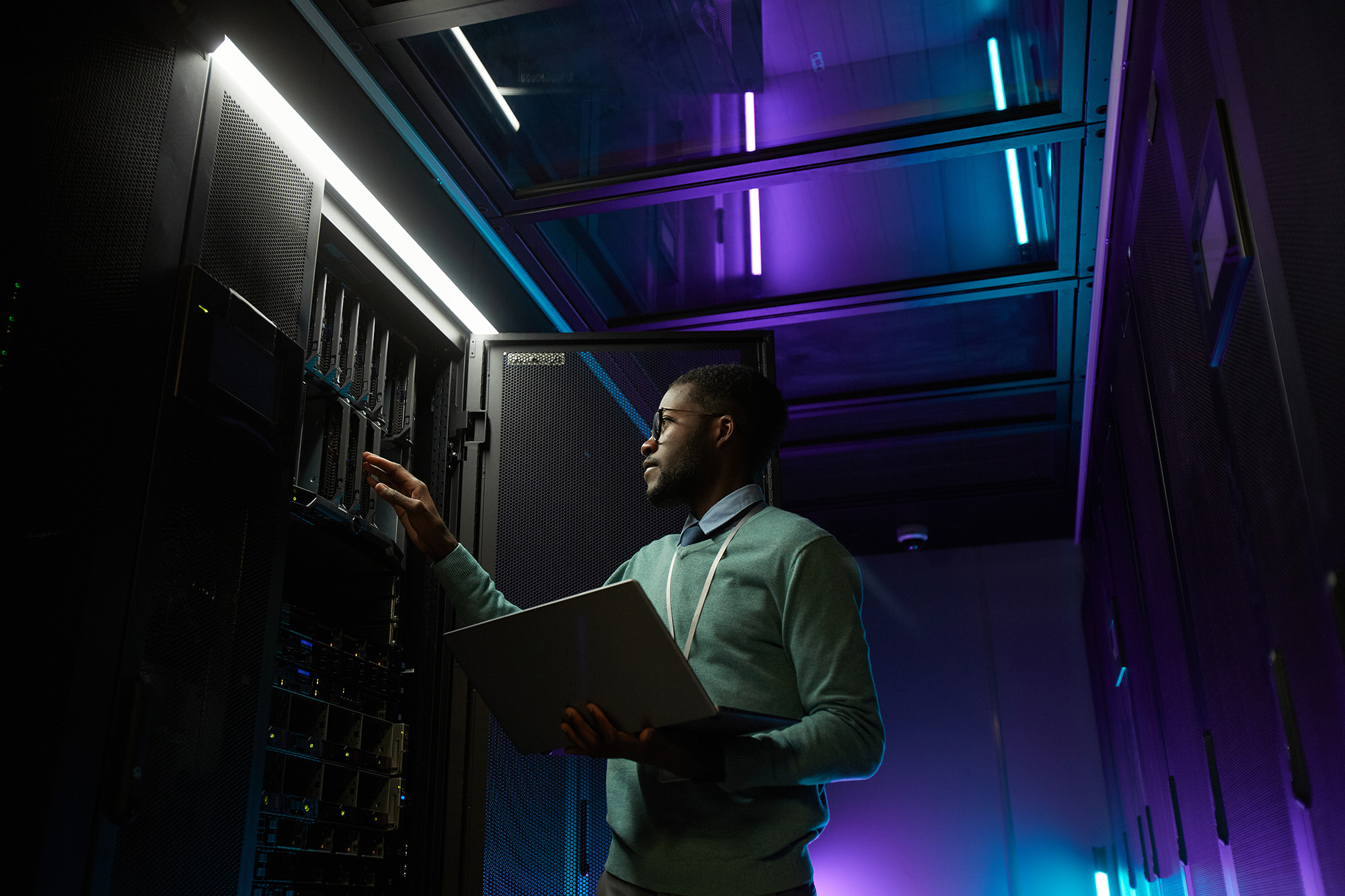 Data backup services
Disasters are unpredictable. Whether it's a technical glitch or a cyber intrusion, data loss can be catastrophic. Automated backup systems can be your salvation in such situations.
Quality hosting services include automatic backups in their package. The frequency of backups can vary from daily to weekly.Make sure you are comfortable with this schedule and check how easy it is to restore the site if necessary.
Additional Features
Some hosting companies provide additional features such as free email accounts, one-click installation of systems like WordPress, or even free domain registration for the first year. While they're not mandatory, they can tip the balance in favor of one provider over another when you're deciding between several options.
However, keep in mind that "free" features often come with limitations. For example, free email accounts may have a storage limit, or the free domain may only be available for the first year. Make sure you are aware of these limitations and how they fit into your long-term strategies.
Terms of service agreement
Reading fine print is tedious, but extremely important. Service agreements may have hidden terms that lock you into lengthy contracts or incur high termination costs. Before you commit, review the contract carefully to make sure it meets your expectations.
If any points cause you doubt, please seek clarification. Some providers offer a money-back guarantee, which allows you to evaluate the service without a long-term commitment. This can be especially helpful if you're still exploring hosting options.
Conclusion
Your choice of hosting provider can have a significant impact on the performance and overall success of your website. This guide is designed to equip you with the important information you need to navigate the vast number of options on offer. The ideal hosting partner should not only meet your current needs, but also be flexible enough to accommodate the growth of your site. Therefore, do not underestimate the importance of carefully studying the proposed options, comparing their pros and cons, and analyzing their suitability for your goals.